Start – Concepts | Experiments | Feasibility
Plan – Detailed Design | Implementation Plan
Deploy – Execution | Migration | Expansion
Optimize – Operations | Review | Enhancement

Medha Hosting Windows Server Management and Consulting
In the ultra-competitive business environment, we see today and every second that your business operationally yields an immense value. That is why it is important that the servers that support your windows applications, your websites and more, never fail. A downtime translates to lost opportunities, lost revenue and several dissatisfied customers. Server management is a critical task that ensures your servers are in the best of health and yielding immeasurable value to your business. That is why you should choose the best when it comes to Windows server management services.
What are Medha Hosting Windows Administration and Consulting Benefits?
Expertise of technically certified staff

Industry-best SLA

Hassle-free server maintenance

High availability of Windows applications

Reduced IT costs
Secure system that guarantees peace of mind

Emergency preparedness

Flexible server management plans to suit your requirement

Business continuity in terms of emergency
Our Windows server monitoring services extend 24/7 so that you enjoy peace of mind. We perform general health checks at regular intervals, monitor RAM usage, and check other vital performance statistics to ensure that your servers are in the best condition possible.
.
We work hard to ensure the consistently high reliability of your Windows OS so that your critical applications never experience downtime due to server issues. Our windows server management services include installing patches and software upgrades so that security is never compromised.
.
We provide control panel installation and initial configuration services. We support popular platforms like DirectAdmin, Plesk, InterWorx, and Kloxo. Our Windows server management services can help you with set-up, configuration and optimization of these platforms so that you can harness them for your business in the shortest time possible.
We undertake installation of new servers, configuration of server roles and remote access, Active Directory, mail server set-up, storage, setting up of application servers, virtualization, and troubleshooting services and much more depending on your requirement.
We know how important it is to your business to have your servers performing optimally. From ensuring correct server configurations to periodic monitoring of storage & processing time, we take preventing & corrective steps to ensure the best performance.
We perform regular audits to ensure high performance and security of your servers. Our windows server management services ensure you are always kept in the loop through periodic audit and performance reports that allow you to stay in control always.
BACKUP AND DISASTER RECOVERY
We take periodic data backups so that your business can get back on its feet as quickly as possible after an emergency. Backup and disaster recovery plans are drafted by our experts in consultation with clients to ensure they truly fit your needs. In the event of an emergency, our disaster recovery experts will deploy the backed up data within a short time to ensure business continuity.
If you are considering migrating to Windows, we are the right partner for you. Our extensive industry experience allows us to design and implement an effective migration strategy in line with your business needs. Our windows server management services execute the implementation without unduly disturbing your current environment so that you gain from minimized cost of ownership and limited disruption to your business.
We stay abreast of current security standards and specifications to ensure your servers and the applications they support are not vulnerable to security attacks. We perform server upgrades, install security patches and monitor roles and accesses to ensure safety and security. In the event of an unavoidable data attack, we perform debugging to locate weaknesses in the system and take immediate steps to correct them.
Our team of Microsoft Certified professionals is well-equipped to ensure your server is delivering value to your business 24/7. Our windows server management services include a variety of server configuration and management tasks like control panel installation, script installation, firewall configuration, server optimization, server migration and more.
Our windows server management services are available 24/7 to address your problems. Call us, chat with us, email us or raise a ticket – we will ensure prompt redressal of your issues and concerns. We have a tight SLA that ensures a quick response time so that your applications are up and running soon.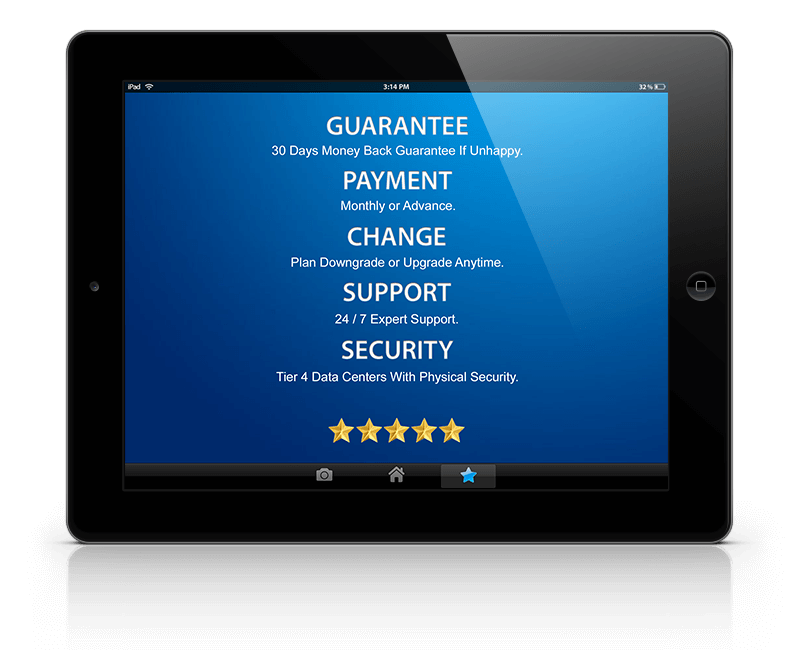 Average rating:
4 reviews
Aug 25, 2016
I love how fast you guys jump
I love how fast you guys jump when there's a problem, btw. Don't know if you hear that enough from your customers, but it really IS appreciated for windows as well as Linux support.
Contact Us Now For Free Consulting