Start – Concepts | Experiments | Feasibility
Plan – Detailed Design | Implementation Plan
Deploy – Execution | Migration | Expansion
Optimize – Operations | Review | Enhancement
Contact Management – Data centers and 3rd Party Vendors on behalf

Medha Hosting Virtualization Consulting
Tell us about your existing or future environment, and we will provide a custom solution that meets your business goals.
Does your environment consist of many physical servers? Do you utilize an existing VMware® environment and need assistance in capacity planning and regular maintenance? Our virtualization professionals add value to any virtualized environment. Focus on the projects that grow your business, not the day-to-day management of your virtualized infrastructure.
What is Virtualization and How Does Medha Hosting Virtualization Consulting Work?
Virtualization enables enterprise and small business clients alike to reduce infrastructure costs and risk while increasing scalability and agility. Each virtual instance can operate on physical hardware while maintaining logical separation for all CPU, memory and disk operations. Virtual instances also benefit from virtual hardware which allows for these VM's (Virtual Machines) to be moved from one physical system to another.
Get dedicated infrastructure from the bare metal server to the network and throughout the entire managed stack.
Our VMware Certified Professionals (VCP's) fully understand what it takes to build, monitor and maintain your mission-critical environment. From simple changes to complex scenarios, we have you covered.
Our private cloud offerings include dedicated hardware for your environment. This dedicated platform provides consistent performance with no noisy neighbors.
Virtualization options inherently bring flexibility to your system workload. Migrating VM's from one physical environment to another is painless.
Focus on your business while we help design a virtualization platform that best fits your needs. With advanced features like vMotion, Storage vMotion, DRS (Distributed Resource Scheduler) and more, VMware is a great choice for mission-critical enterprise applications.
Pair VMware HA (High Availability) with one of our dSAN solutions for an always-on highly-available platform for your applications.
Xen is the leading open-source virtualization platform powering some of the largest cloud installations in production today. With over 11 years under its belt, the technology is production-tested and battle-hardened. Choose Xen for a cost-effective and stable virtualization platform for your business.
VMware has been the virtualization platform of choice for many businesses for years. This production-proven platform is the foundation of many highly-available platforms around the world.
Managed VMware hosting starts with a solid foundation. Allow us to manage the infrastructure including networking, servers, and storage. Get back to business and allow us to handle the rest.
Each Xen hypervisor can scale past 4000 CPU's and over 5TB RAM. Xen has been tested at scale and truly performs without hesitation
XEN is the most used virtualization platform in the cloud computing space. The open source community is able to ensure scalability, security, and performance needs are met.
With integrated support built into the existing Linux kernel, KVM is a great hypervisor option for an integrated, flexible solution that is backed by Red Hat; a leading vendor of open-source enterprise solutions.
The Xen hypervisor can process virtualized guests without any operating system overhead and has many performance tuning options available.
KVM is integrated as part of Linux and allows for easy administration and use for everyday virtualization needs. KVM is integrated into the Linux kernel itself, no need for a separate kernel.
Because guest operating systems are communicating with a hypervisor that integrates with the Linux kernel, all operating systems can address hardware directly without the need for special modifications.
KVM virtualization is backed by Red Hat, one of the leading commercial Linux distributions. With their support, you can be rest-assured the KVM project will be maintained and supported in the future.
It's easy to implement Hyper-V because it's integrated into Windows Server 2008 and Server 2012. Experience virtualization from a familiar console (MMC) and virtualize your workload today.
If your workload consists of multiple Windows Virtual Machines, Hyper-V can help save time by automatically activating newly-deployed virtual machines (guests).
Managed Microsoft® Hyper-V Hosting
Experience virtualization in a familiar environment with Microsoft Hyper-V. All common management functions can be performed through the easy-to-use Microsoft Windows interface. Take advantage of the cost savings of virtualization today.
The latest release of Hyper-V supports generation 2 virtual hardware, which supports UEFI and removes older legacy virtual hardware devices. Move to the latest from Microsoft with Hyper-V on Server 2012.
From automatic scaling to built-in load balancing, OnApp is a great choice for hosting providers seeking automation, by-the-hour billing, and easy environment management. Allow us to manage your OnApp hosting platform so you can get back to growing your hosting business.
With a user-friendly interface and extensive automation, building and maintaining your own OnApp cloud is easy. Control your cloud from a computer, your iPhone or iPad.
OnApp is a viable platform for hosting providers who offer hourly billing on virtual machine services. With hourly billing, a wide array of VM templates and more, OnApp is a great choice.
Not every environment has a predictable and fixed workload. With automatic scaling, you set the virtual CPU, memory and disk resources to scale up or down as your workload requirements change.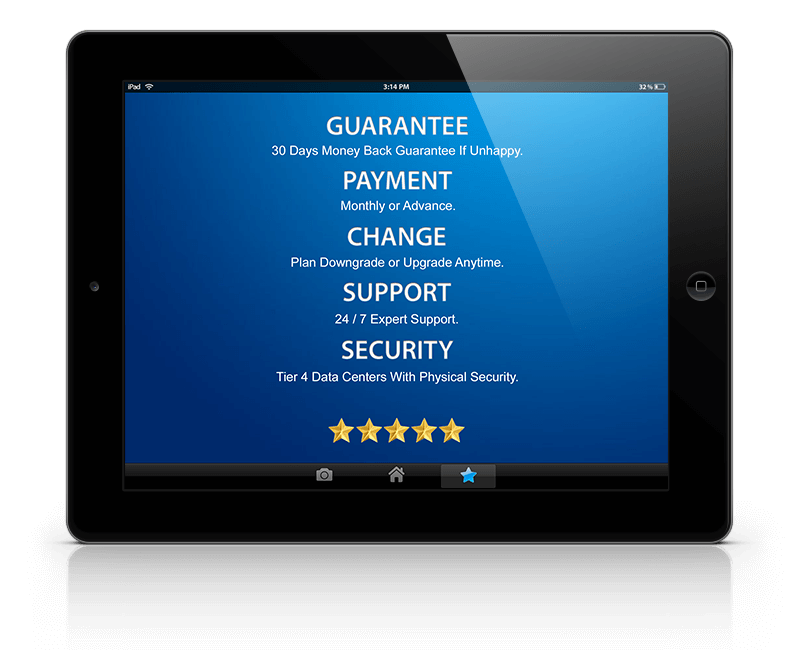 Average rating:
3 reviews
Dec 28, 2016
Nice to be take a service from medhahosting
They provide high availability and to have the ability to recover quickly in the event of a disaster , its nice to be take a service from medhahosting.
Contact Us Now For Free Consulting