HIGH AVAILABILITY SOLUTIONS
Start – Concepts | Experiments | Feasibility
Plan – Detailed Design | Implementation Plan
Deploy – Execution | Migration | Expansion
Optimize – Operations | Review | Enhancement
Contact Management – 3rd Party Vendors on behalf

Medha Hosting High Availability Solutions
The ever-increasing number of businesses literally depends upon having a high availability cluster of web servers to provide uninterrupted web presence of one kind or another online around the clock. Whether it's a web portal, an e-commerce site or a backend to mobile web services you are providing, having a truly dependable hosting solution is priority number one.
How Does Medha Hosting High Availability Solutions Works?
At Medha Hosting we understand this better than anyone, and our High Availability Solution is the best Zero down Time hosting solution on the market. With multi-availability zones and multi-location data centers, your website stays up, and your web applications keep working in any event, be it disasters, load spikes or even planned downtimes or for upgrades or maintenance.
REDUNDANCY THROUGH MIRRORING
We have multiple Tier 4 DataCenters across North America, Asia, and Europe. We deploy your web presence across high availability clusters in these green data centers so that if a primary location ever goes offline, a secondary location will kick into action in a manner that is seamless and transparent. The result; your end users will never notice the difference and your business will never miss a beat.
Some businesses require more than just a primary data location with a secondary one acting as a backup. If you have the kind of traffic loads that require multiple locations to be online and serving data and services at all times, our global load balancing intelligently routes requests to multiple hosting locations to make sure latency remains low for end users and the load is balanced across all sites
ZERO DOWNTIME AND ZERO CAP-EX
With our infrastructure at your disposal, your business does not need to make the enormous investments needed to build a captive high availability solution which requires huge datacenters in multiple locations, with high levels of redundancy in connectivity. The advantages are available when you need them, with none of the fixed costs dragging down your company's bottom line.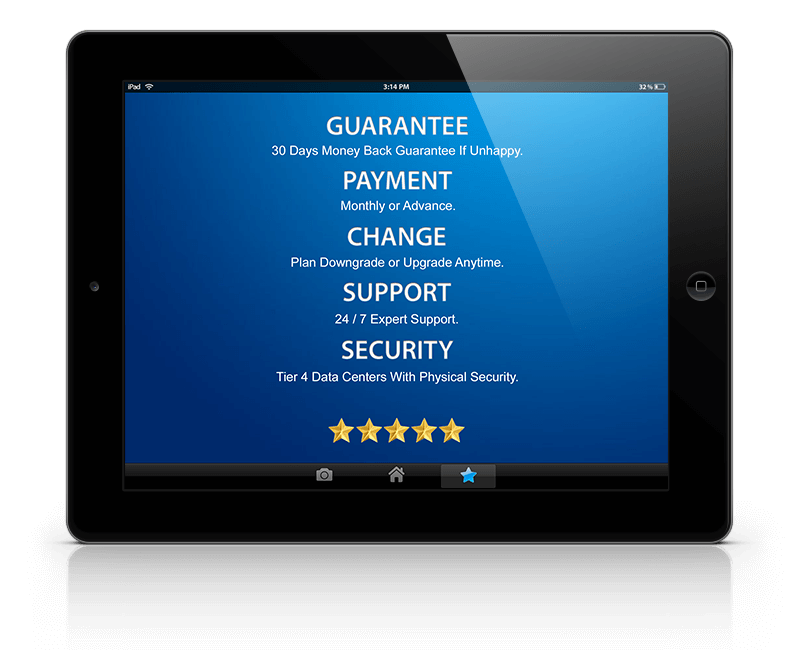 Average rating:
3 reviews
Mar 16, 2017
Great tech support on High availability solutions
The best deal for your money I have come across. Great tech support on High availability solutions and customer service! Fair and honest people running this show anf no downtime at all.
Contact Us Now For Free Consulting