Start – Concepts | Experiments | Feasibility
Plan – Detailed Design | Implementation Plan
Deploy – Execution | Migration | Expansion
Optimize – Operations | Review | Enhancement

Google Compute Engine is an Infrastructure-as-a-Service product that lets organizations access the same scalable and efficient infrastructure that powers Google. Google Compute Engine offers massive scale, consistent performance, and competitive prices. Using Google's data centers, Google Compute Engine reduces the time to scale up for tasks that require large amounts of computing power — up to tens of thousands of cores. Google Compute Engine is built to offer strong and consistent performance, including replicated network-connected persistent disks and isolated user workloads so that performance is the same regardless of what other users do. It is part of a high-speed, dedicated fiber network that offers free bandwidth among Google data centers and Google services such as AppEngine, Cloud Storage, BigQuery, YouTube, and the Google Play app store. Google Compute Engine provides advanced security with encrypted data at rest and in motion. Also, the economy of scale and efficiency of Google data centers provides more compute for the money.
How Does Medha Hosting Google cloud Consulting Work?
By putting its entire cloud platform and a rich set of tools at your disposal, Google enables an almost endless number of possibilities to manage, mine, analyze, and utilize your data. Medha Hosting google cloud consulting can help you pinpoint where to start based on your business needs, legacy systems, in-house expertise, and cloud objectives.
As a trusted Google for Work Premier Partner, we offer an incremental platform-as-a-service approach that lets you implement your project strategically—letting you stage new services on the Google Cloud Platform to ensure a smooth transition as well as quality and performance before they go live.
Our certified Google Cloud Qualified Developers can help your enterprise take full advantage of Google Cloud Platform services in the following areas and scale them:
BigQuery

Bigtable

App Engine

Translate API
Cloud SQL

Cloud Pub/Sub

Cloud Storage

Prediction API
Cloud Datastore

Cloud Endpoints

Cloud Dataproc

Cloud Dataflow
Cloud Machine Learning

TensorFlow
Medha Hosting Google Cloud Platform Services
Here are just some of the ways we can help you with your Google Cloud Platform:
Executive technology coaching

Architecture and technology selection

Cloud readiness assessment

Cloud Roadmap

Business case and proofs of concept

Cloud solution and platform creation

Data-centric cloud solution – EDW, advanced analytics, data exploration
Data integration for hybrid cloud and on-premise deployments

Real-time and batch data ingestion pipelines

Migration planning

Advanced automation

Continuous integration and delivery

Application and data migration

Monitoring, Maintenance, and 24×7 support
We provide customized, pay-per-use big data solutions for cloud-scale data processing and storage on Google Cloud Platform—from fully managed Hadoop/Spark infrastructures in Google Dataproc to next-generation big data processing engines using Google Pub/Sub and Dataflow. Our team has expert knowledge of all Google Cloud Platforms big data and data analytics services, including Big Table, BigQuery, Dataflow, Pub/Sub, and Dataproc.
We can help you take advantage of Google Cloud Platform's application engine, container management, cloud networking, load balancing, and proactive monitoring to configure platform automation and orchestration solutions for high-speed, highly efficient DevOps. We'll also assess your existing IT environment and team capabilities, define an agile application lifecycle, and manage the operational health of your apps and services.
Working closely with your team, we can build models to unlock the value of your data with custom data science and machine-learning solutions using Google Cloud Platform Cloud Machine Learning, TensorFlow, and other tools.
ENTERPRISE DATA WAREHOUSING
If you're looking for Google Cloud Platform to help manage exploding data volumes and control data-related hardware, licensing, and upgrade costs, we can work with your team to develop a data strategy. We provide data offload to the cloud and data warehousing services using Cloud Storage, Datastore, Bigtable, Cloud SQL, and BigQuery.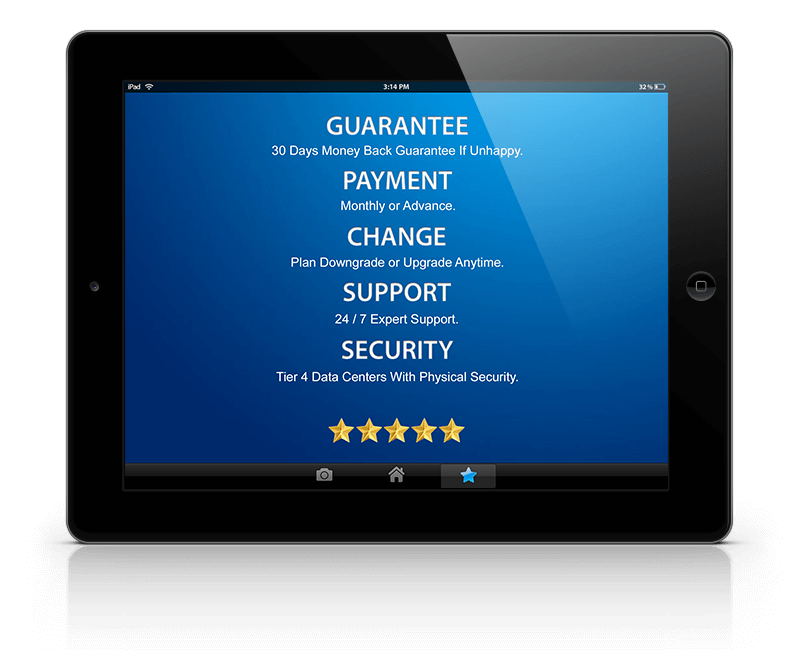 Average rating:
1 reviews
Jan 14, 2016
I found them to be extremely reliable and helpful.
I've been Using Medha Hosting to host a number of my client's web sites for around 1 year and have found them to be extremely reliable and helpful.
Contact Us Now For Free Consulting