365 x 24 x 7 NOC MONITORING
Start – Concepts | Experiments |Feasibility
Plan – Detailed Design | Implementation Plan
Deploy – Execution | Migration | Expansion
Optimize – Operations | Review | Enhancement
Contact Management – Contact with 3rd Party Vendors on behalf

Medha Hosting NOC (Network Operations Center)
Medha Hosting offers a fully-managed, turn-key Network Monitoring service. Our NOC staff provides all administration, monitoring, alerting and maintenance of the platform, freeing your staff to focus on running your business. There's no network, server, application or website we can't monitor.
How Does Medha Hosting NOC Work?
The Medha Hosting 24×7 NOC deploys, administers and operates the platform. Our Internet portal allows you to keep tabs on the health and operation of your IT assets in real time.
With Medha Hosting you'll always have eyes on your network. When something goes wrong, you can expect us to follow up with a phone call from an actual NOC engineer located here in the United States. We also generate automated alerts via email, pager (yes, people still have those) and SMS. Our trouble-ticketing system keeps tabs on everything.
Support for SNMP Traps & Syslog
We support processing of SNMP traps and Syslog messages generated by monitored network equipment. Our flexible, rules-based processing engine allows us to specify the severity of events at the moment they're received, and generate alerts via email, SMS, page and/or phone calls to your staff from our 24/7 NOC. Rules may even be time-based or counter-based, to give alerts time to clear or reduce false-positive alerts.
Medha Hosting uses a combination of standard protocols and polls such as Ping and Simple Network Management Protocol (SNMP) for monitoring network equipment. For some devices, we'll utilize Call Level Interface (CLI) scripts to poll for data not readily available through a standard protocol. In other cases, we may collect statistics via HTTP or XML polls.
Complete Network Monitoring Services
Your IT Network is like your company's nervous system. If information cannot flow freely and securely, your company may suffer from a nervous breakdown. Medha Hosting's expert network monitoring services and outsourced NOC solutions can help. We can monitor your: Routers & Switches.
• Firewalls • Security Appliances • Load Balancers • UPS • Generators • Temperature • Humidity • MPLS • SONET Rings • VPNs • WAP/DAS
Whether Physical or Virtual, Leased or Owned, Medha Hosting provides 24×7 Server Monitoring to ensure the health, operation, and uptime of your critical server infrastructure.
Dell, HP, Cisco, etc.

Windows, Linux, UNIX

VMware & Citrix Support

EC2, Azure and more

Custom Development Available

Custom MIBs Supported
• Run-book based Support • Restart of applications & jobs • Reboot of hosts • Opening Vendor Tickets
• Ongoing or Project Based • Backups, Patching & Updates • PowerShell & Bash Scripting • Active Directory Support
We provide 24×7 server monitoring services from our US-based Network Operations Center.
Windows

Linux/UNIX

Mac/OS X

VMWare/Citrix
Amazon EC2

Web Servers

Application Servers

File Servers
Database Servers

Mail Servers

DNS Servers and more…
It's easy to ping IP addresses or execute SNMP polls. But it takes expertise and skill to develop processes and custom pollers to know that your network and applications are actually working as intended.
Whether your server platform is Linux, Windows, MAC, UNIX or something else, your applications will show up in the process stack. We use a variety of methods to check the stack to ensure your applications are running and available. Monitoring the process stack is an important part of Application Monitoring.
Medha Hosting works with our customers to determine what database and query metrics they'd like to have monitored and then our team implements them. We have SQL experts on staff with experience in Oracle, MySQL, SQL Server, Postgres and many other databases
Email Transaction Processing
For some companies, email is their lifeblood and downtime is not an option. If that's a challenge you're facing, Medha Hosting can utilize an account on your mail system to generate and monitor bi-directional email transactions. We'll send an email at regular intervals, verify it was sent, verify it was received, and then reverse the process.
So your site's up and running; great. But can users actually place an order on your e-commerce page? Can they download information? See images? Medha Hosting can script out and execute these kinds of synthetic transactions on a regular basis, offering real-world human feedback and an added layer of security.
Sometimes, the only way to test an application is to execute a call-level script. Other times, the only way to truly run an application through its paces is to execute some steps sequentially. Medha Hosting has developer's staffs who are experts at this sort of things. We do the work, so you don't have to!
Medha Hosting can parse application event logs looking for error codes or other useful information and even alarm if a log file stops incrementing. This can be extremely useful both in detecting problems and during post-mortem investigations.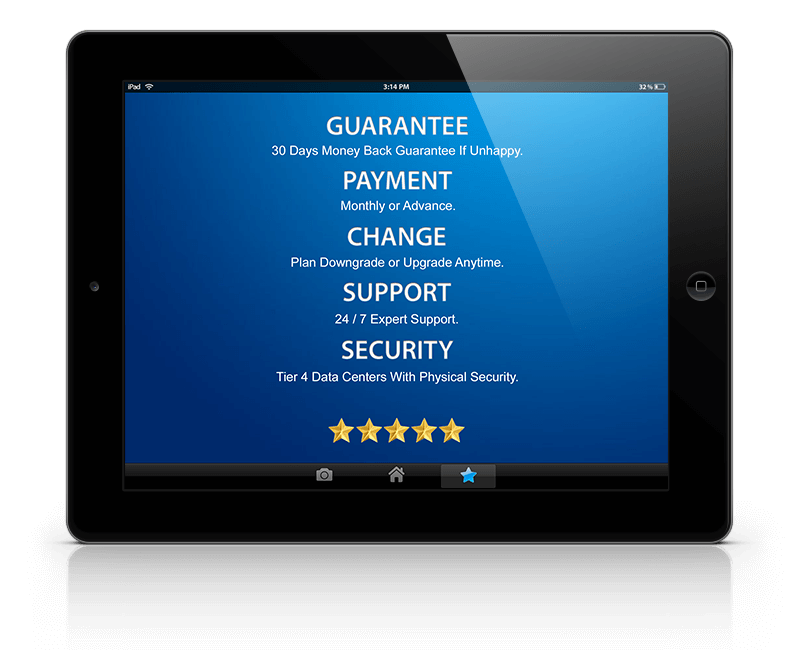 Average rating:
3 reviews
Oct 14, 2016
They have highly trained tech people
They have highly trained tech people who can solved your issue within no minute.
Contact Us Now For Free Consulting