Delivering World-class Managed IT services in Sydney
Experience unmatched Managed IT Services in Sydney with Medha Hosting.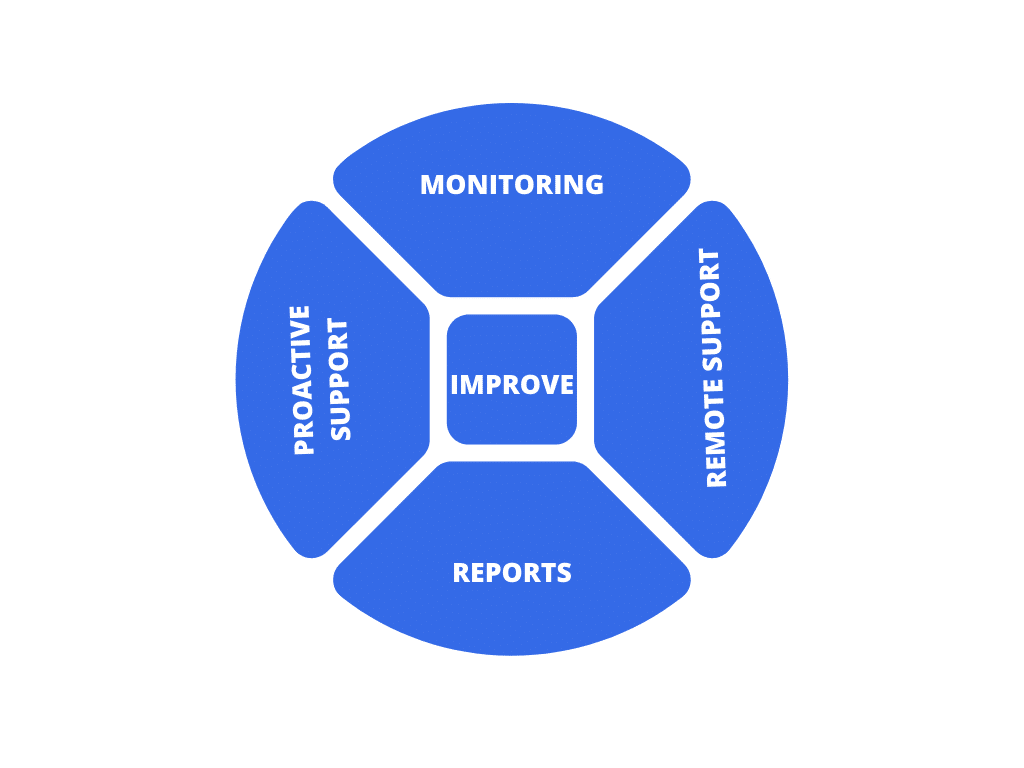 Our Managed IT services Sydney Comprises
Medha Hosting offers reliable managed IT services in Sydney with professional expertise. Our business-centric and optimized IT management approach helps you to leverage greater efficiency to meet your business goals. By assessing your IT environment, our IT experts deliver an ideal and end-to-end IT management solution.
Our managed IT services in Sydney is designed to provide an extra support hand to the Business in Sydney. Understanding the IT complexities and analyzing the problems, we provide 24/7 support for businesses and real-time IT services in Sydney with our professional team.
We assure a total hassle-free business IT infrastructure that helps you to leap on your core business activities. Being one of the best IT services providers in Sydney, we assist you in getting the most out of the test technologies in the industry.
Know more about our managed IT services in Sydney
Server Administration in Sydney
We help organizations to manage and upkeep their server environments and the critical components pretty affordably. Including server setup, configuration, administration, troubleshooting, patching, upgrades, and protection, our team in Sydney takes care of it. Moreover, we assess the existing server requirements and collaborate with all the needs to drive the infrastructure with windows and Linux as well.
Network Administration in Sydney
We design and develop an impeccable network solution for your IT network Infrastructure. Assessing the requirements of the existing network infrastructure and a prospective analysis of future conditions, our network engineers will help to plan an effective plan to execute. ur managed IT services in Sydney covers all your IT network issues posing a threat to your day to day business activities. Our network administrators will evaluate the requirements of your network infrastructure and gather a report of analysis for future requirements as well. Our network engineers further will help to plan an effective network management model to execute.
Patch management service in Sydney
Our patch management experts help organizations to upkeep there server and applications up to date. Our policy ensures a secure and compliant patch management service with our managed IT services in Sydney. Our security and compliance team monitors all-around your IT environment to draft a progressive and fail-proof patch management plan.
Microsoft Azure Consulting in Sydney
Analyzing the business requirement, we help to ideate design, effectuate the business over the Microsoft Azure cloud environment. Embedding Azure IaaS, PaaS, IoT, our IT experts lead you to build a futuristic business strategy in the cloud platform. Our managed IT services in Sydney have a proactive team to guide you throughout your cloud management journey.
As the depth and the breadth of the business, we design and help your business to climb the rungs of AWS cloud space diligently. Our expert AWS architects and consultants guide you to land confidently on the AWS cloud. Further, our 24/7 managed IT service in Sydney leaves you free from the hassles of maintaining your cloud infrastructure.
Office 365 Migration in Sydney
Want to supercharge your business efficiency, just migrate to resources Office 365 platform. We are helping to cut short your time loss, resource loss, and cost as well. We help to move the business to the best cloud space to improve efficiency and resource utilization. Reach out our managed It services in Sydney team to start your migration plan.
Virtualization Service in Sydney
Our managed IT services in Sydney offer to monitor and manage virtual server environments. Our virtual server infrastructure management plan helps you out to set up, configure, manage, migrate, stores troubleshoot, patch, upgrade, and secure the virtual server infrastructure.
High Availability Solution in Sydney
With our in-depth experience and expertise, we foresee the shortcomings of your business infrastructure. We monitor, design, and develop a futuristic solution plan to upkeep your business consistently.
365 x 24 x 7 NOC Monitoring in Sydney
We have zero-tolerance for inefficiency. Our all-inclusive, turn-key network monitoring service aligned with virtual infrastructure gives no space to downtimes. Our NOC experts are proactively working to offer a seamless business operation with extended monitoring support 24/7 365 days.
Google Cloud Consulting in Sydney
We help you to step into the Google cloud platform and guide you with a lucid perception of the very needs and objectives of your business. In addition, our managed IT service team in Sydney helps you to fix your feet over the Google cloud platform in confidence and support till you cross the ribbon and further as you need our managed IT services in Sydney.
Now describe your business needs