The Most recommended Managed IT Services in Singapore
Get the most out of your IT environment with our Managed IT Services in Singapore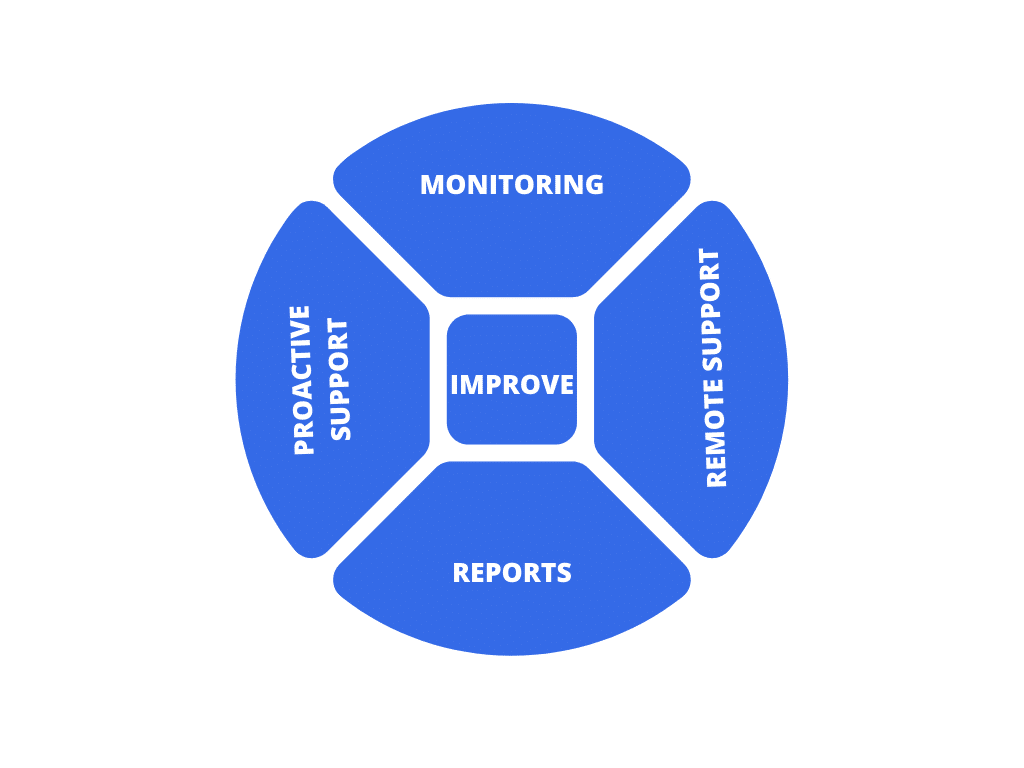 Our Managed IT services Singapore Comprises
Businesses in Singapore can get rid of IT challenges now. You can sit back and relax, we will take care of your IT infrastructure. Medha Hosting offers comprehensive IT services for managing your IT infrastructure quite efficiently. You can entrust us for all your IT management tasks as the right enterprise-level IT management partner.
Our years of experience in building, customizing, and deploying exceptional managed IT services in Singapore makes a stand up straight in this industry. Our capacity to let out customers grow rapidly by giving consistent IT service support made out name unique and most recommended across the industries. We have a well-build IT service and support team to take care of each of our clients collectively.
Know more about our managed IT services in Singapore
Server Administration in Singapore
Our server administrators are experienced enough to find tailor-made solutions for your business. Recommending the appropriate configuration and server setting based on the client's business requirements, we will lead you to the best server solutions. Our managed IT services in Singapore team will monitor your server environment round the clock and resolves the slightest problem find in real-time.
Network Administration in Singapore
Including the appropriate network solution, validating the network security measures and degree of vulnerability across the network structure around the Business IT environment, our network administrators will help you to maintain a robust IT network. Our network specialist with enough technical expertise will monitor the network and recommend the perfect network design, maintenance, installation, and upgrades.
Patch management service in Singapore
Keep your systems, applications, and operating systems secure with timely patches. Our patch management team takes this cumbersome task off from you. Our patch management service ensures the installation of every new patch is tested and get the report on how it will affect the functionality and performance of your business.
Microsoft Azure Consulting in Singapore
Build your business over the Microsoft Azure platform and experience the scope of cloud computing. Our certified Azure experts are here to help you to design, migrate, and deploy business environments on Azure solutions. Our IT services team assesses your Business IT infrastructure readiness, existing architecture, migration policies, etc. to recommend the best strategetical Azure solutions.
Aws Consulting in Singapore
Meet your business need with AWS cloud solutions. Our certified AWS consultants help you to land your business infrastructure on the AWS cloud platform. You can attain greater operational agility and maintain consistency with AWS cloud solutions. Reach out managed IT services in Singapore and let us serve you.
Office 365 Migration in Singapore
Either you need to migrate from exchange on-premise or SharePoint on-premise platforms to Office 365 we can help you. Our professional Office 365 experts are experienced enough to analyze your digital transformation requirements. We will lead you through the planning, designing, migration, and configuration journey with 24/7 service support.
Virtualization Service in Singapore
Improve your resource utilization with minimal TCO (total cost of ownership) Our managed IT services in Singapore offer a wide range of Virtualization service with professional support for your business. Our experts help you to reduce the IT infrastructure cost, better resource delivery, and enhanced automation with flexibility.
High Availability Solution in Singapore
As a critical requirement of every business running online, our high availability solution is designed to ensure your business is up 24/7. By signing up with our managed IT services in Singapore, you will achieve 99.9% uptime for sure. Our expert IT team will ensure that there pwnt be any moment that your business is unavailable for the users.
365 x 24 x 7 NOC Monitoring in Singapore
Secure your network operation centers with 365x24x7 monitoring support. Our network experts will ensure everything is working correctly and troubleshoots the issues at the instance. We will help you to detect the incidents early and prevent its impact to your business infrastructure.
Google Cloud Consulting in Singapore
We help to build your Business on Google Cloud with assured support 24/7. Our Google cloud experts with deep technical expertise resolve all your doubts regarding choosing the picking the best business-appropriate solutions, and integrating cloud services work for your particular needs. Our managed IT services in Singapore embraces a specialized cloud management service model to improve your end-to-end application lifecycle.
Now describe your business needs