Most trusted Managed iT services provider in Chicago
Improve your business efficiency with our Managed IT services in Chicago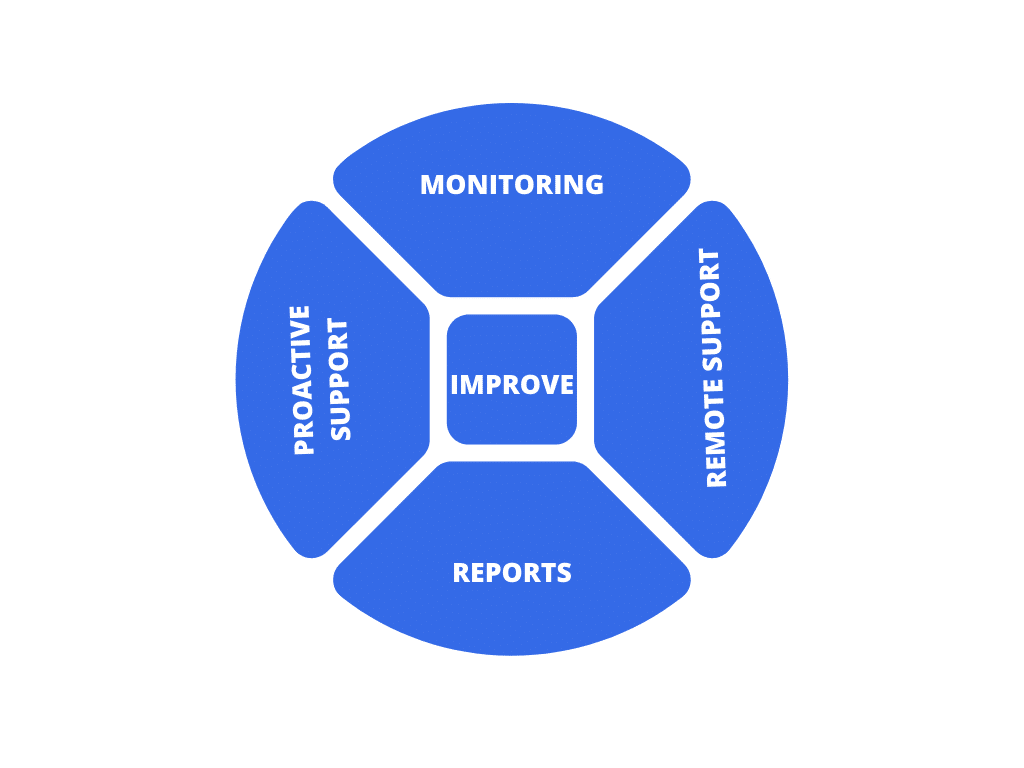 Our Managed IT services Chicago
Get control of your IT environment with the help of our trained IT professionals. Medha Hosting offers tailor-made managed IT services in Chicago for your growing business needs.
Being in this sector for the past few years, we understand the pain points of business and how they are struggling to attain a sophisticated yet hassle-free IT environment. Our certified IT professionals with deep technical expertise understand the challenges that each business is facing across the way. Hence at the crossroads, we help them to solve the challenges with the best technology solutions and practices.
Enjoy a hassle-free business IT performance that helps you to focus on your core business activities. Being one of the best IT services providers in Chicago we assist you in getting the most out of the test technologies in the industry.
Our Managed IT services in Chicago Offers
Server Administration in Chicago
Medha Hosting's server administration service offers a wide range of server support services. Regardless of the number of servers, our IT experts will help you to set up, configure, troubleshoot servers of any range. Our managed IT services in Chicago provides comprehensive server management solutions, and post-setup support such as server patching, upgrades, and security, etc.
Network Administration in Chicago
We help your networks to stand steady over the fluctuating loads and varying scenarios. Our trained network administrators enable you to get rid of network logjams that are leading to unexpected downtime. By identifying the weak points and the weak points in the network, our managed IT services in Chicago resolve the problem in no time.
Patch management service in Chicago
Patch management is an inevitable task to maintain your IT environment secure from threats. Her at Medha Hosting, we offer an end-to-end patch management service to maintain the functionality and security of your business-critical systems and applications.
Microsoft Azure Consulting in Chicago
Our Microsoft Azure consultants are here to guide you to achieve better productivity over the Azure platform. Analyzing the critical infrastructure needs of your business, our managed IT services in Chicago provides all the technical and strategetical support to adopt the best cloud solution.
Aws Consulting in Chicago
Experience the cutting-edge cloud solutions of the AWS cloud. Our certified AWS consultants help you to get an idea of the requirements that your specific business need. With the detailed assessment models and implementation plan, we offer a seamless deployment at an affordable price.
Office 365 Migration in Chicago
Build your digital business over Microsoft Office 365. Out trained Office 365 migration team helps you to select the best migration models such as cutover migration, staged migration, hybrid migration, and DirSync and single sign-on migration. Our managed IT services in Chicago team maps you to the Office 365 infrastructure and helps you to optimize the business infrastructure with 24/ support and service.
Virtualization Service in Chicago
Use your hardware resources in double by virtualization service. Our virtualization experts help you to find a cost-effective solution to improve business performance without any overhead IT cost. As per your need, our managed IT services in Chicago helps you set up network virtualization, desktop virtualization, server virtualization, and extend your capabilities.
High Availability Solution in Chicago
Gear up your applications, servers, and network with our high availability solution. Our trained high availability solution engineers know how crucial is high availability is for a business. Thus by understanding the risks across your business IT environment, our managed IT services in Chicago will help you to attain maximum uptime all across your systems and end-point devices.
365 x 24 x 7 NOC Monitoring in Chicago
The absence of an active NOC causes a lot of issues in your business setting, and it leads to expensive downtime, stress, and dangerous vulnerabilities that threaten your business. Our NOC monitoring service ensures that your network, servers, and other IT components are threat free and cover with better measures
Google Cloud Consulting in Chicago
Work hand in hand with our cloud architects to build your Google cloud infrastructure. Our certified Google cloud experts help you to plan, design, and implement the best cloud strategy to scale up your business. Our managed IT services team provides the best suitable cloud solution for your business with agility.
Now describe your business needs