In Google Vault, a matter is a container of data on a specific topic. It includes search queries (saved), the list of accounts with data, the list of the accounts that can access the matter, audit trail of matter, export sets for the matter. In this blog, let's see how to create a matter in Google Vault. 

Total Time Needed:

30 minutes
Steps to create Matter in Google Vault
Log in admin.google.com, Click on the dotted symbol from the top right corner of the page.

Scroll down to Vault symbol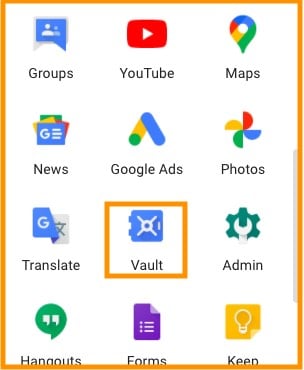 Step 2 : Create Matter in Google Vault
You will be redirected to a new tab, Click on Matters from the top left corner.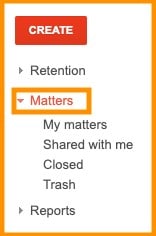 To create a new matter, Click on Create, which is found on the top left of the page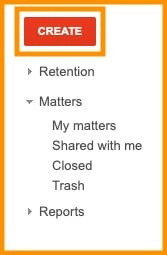 Enter the matter's name, description, and click "Create new matter."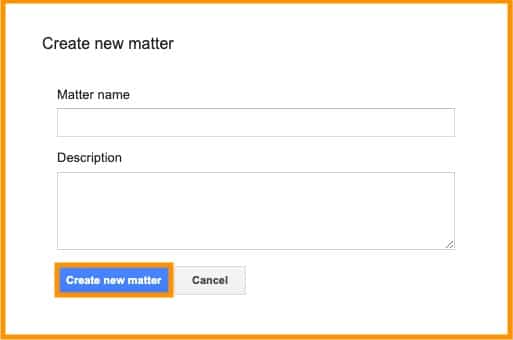 Now, you can see that matter is created

Now to create a Hold in the created matter, Click on CREATE HOLD.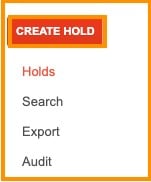 Enter the name, select the type from the dropdown, and click Save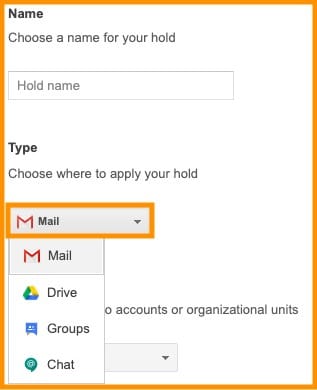 Step 4 :Apply Hold to Account
Users can be selected based on accounts or Organizations. Select the account and enter the account details below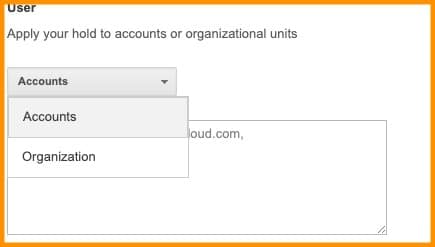 To select by Organization, Select, and organization and select from the dropdown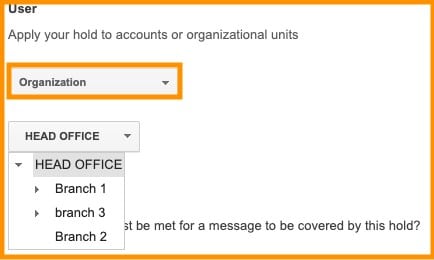 Select the date range by clicking the calendar symbol and fill the terms. Click on ' i ' symbol beside terms to know more about terms. Click Save.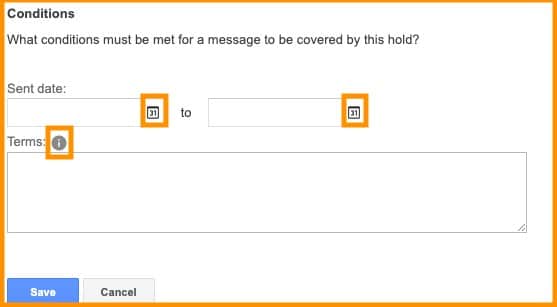 Now, you can check that hold is created below matter.

To share a hold, check the box beside that hold

Click on Share, from the right top of the page

Enter the accounts that you want this hold to be shared, if you want to mail a copy yourself, check the tick box and click on Save and close.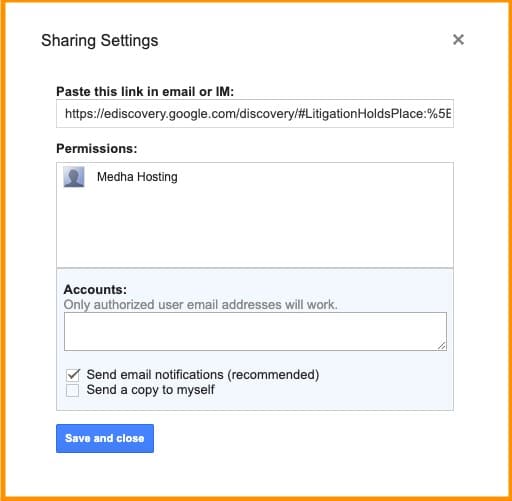 To search matters, click on Search from left side of the page.

Select from the dropdowns, enter account details, terms, date range that you want to search, and click Search.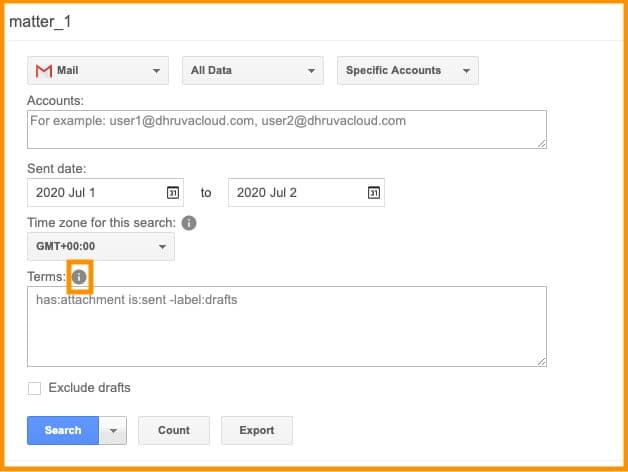 Click on View 4 completed files to see the files.

Click on Download to download the file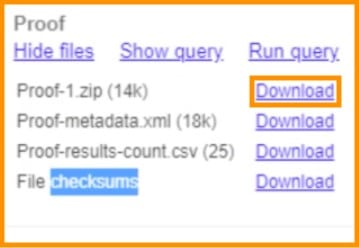 To Audit, any matter, Click on the matter that you wish to Audit and click on Audit from the left of the page.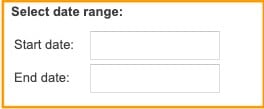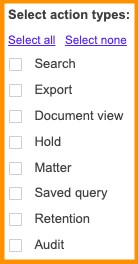 Enter the users and click on Download CSV.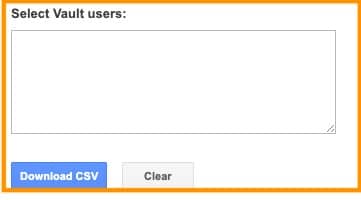 Creating matter in Google vault is a bot more time taking task. However, following these steps you can easily create matter in Google vault for your organizations. If you have any doubt please contact Medha hosting.