There is more than a whopping 5 million G suite users around the world. This is an old and blurred statistic that Google gathered a couple of years back. The status of G Suite is far higher than these figures for sure.
G suite is increasingly becoming a vital productivity and collaboration tool for enterprises of all sizes. And G suite pricing sounds more comfortable for every business regardless of their budget.
Click here to get the best G suite pricing for your business!
Unlike the last decades, enterprises are moving fast with a futuristic approach. Keeping productivity as the core business proposition, tools such as G Suite are gaining considerable attention across industries.
Let's take a detailed look into Google G Suite apps and G Suite pricing
G suite console is not a standalone productivity tool. It consists of a lot of G Suite apps that cater to the diversified business process. Plus, the collaborative nature of G Suite tools seems to be more alluring in this competitive market race.
As Google is familiar with the entire world, G Suite doesn't need any introduction around the business sectors. However, there might be a small group that might not be aware of the potential of G Suite apps.
Hence let's check what Google G suite in real is!
What is G Suite?
G Suite is Google's cloud-based apps that are collectively helping businesses to stay more productive and collaborative.
Unlike its old look and style G suite console attained a lot of sophistication over time; it gained massive traction in the industry with its simplified communication and collaboration tools.
However, today, G Suite apps are helping millions of business enterprises to collaborate and communicate quite efficiently and affordably. This made its popularity skyrocket as if never before.

Users of all kinds are finding a G suite account and G Suite pricing is helpful. Hence, more enterprises are surging to login to G Suite. The initial version of G Suite is not at all was a product package as we see now.
In the beginning, Google offered a limited number of services such as G Suite email (Gmail), Google calendar, Google talk. Followed by that Google launched G Suite marketplace, which simplified the integration of third-party cloud apps with G suite tools. Since then, G Suite has been acquiring a lot more facelifts and equipped with advanced technology add-ons.
In short, to the question "what is G suite", the answer is more diversified as it helps people in multifarious modes with its rich and incredible applications.
What are the different G suite plans?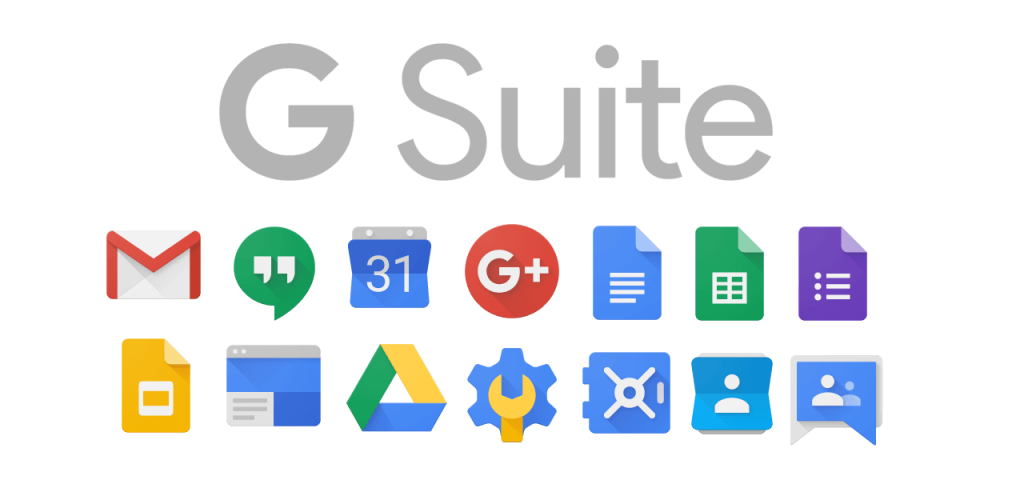 Google offers three distinctive varieties of G Suite plans, specifically G Suite Basic, G Suite Business, and G Suite Enterprise. Besides, G suite is available for specific sectors as well, such as G suite for nonprofit, G suite for education, G suite for government, etc.
Anyhow, small business enterprises are the most loyal customers of G Suite plans. Even soloprenuers and bigger enterprises are making use of this one of the best productivity suites with ease.
However, the well-wishers of G suite apps seem to be more from small and medium organizations. It is because of the sensible G Suite pricing plans that google tagged for G suite apps. Hence it helping them enormously to attain greater efficiency with affordable spent.
All three G Suite Pricing plans offer a comprehensive solution to enhance business collaboration and enterprise efficiency. However, each one has its own distinctive and shared qualities.
The significant features that distinguish these three G suite plans are Storage capacity Search capability and Compliance.
G Suite Basic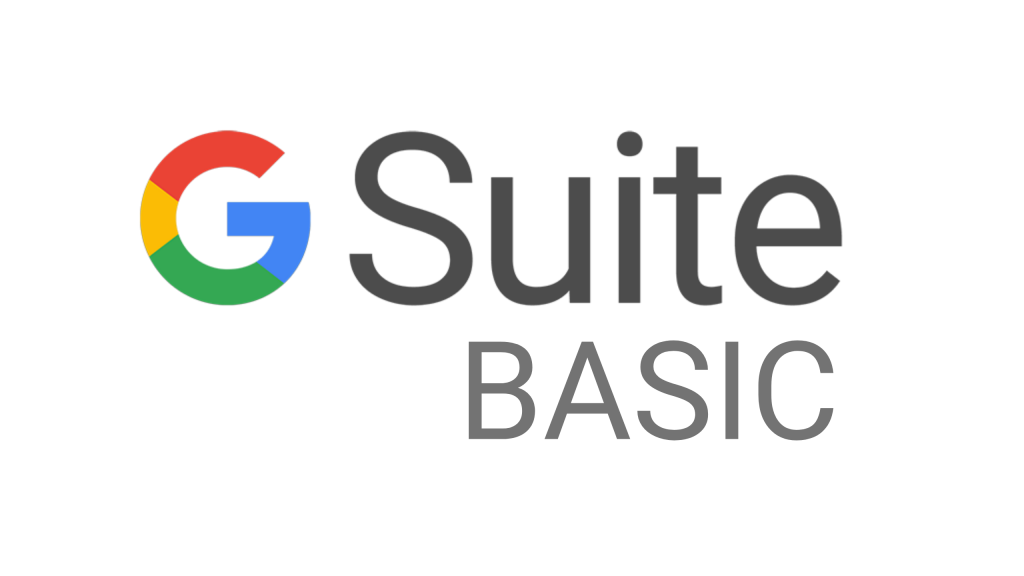 The basic G suite plan comes with a handful of features including basic storage limit of 30 GB/user, business email, and other collaboration features such as hangouts, drive, calendar, forms, sheets, and docs. And G suite basic pricing sounds very favorable for all sort of businesses with a quite limited business requirement.
However, G suite basic is so basic it enables you and your team to communicate, collaborate, and be productive all the way. I addition it provides a good sort of administrative controls such as
Central admin console for user account management and security controls
Control dashboard to regulate user access to services
Remote accessibility to manage your team
On-demand tracker with audits and reports
24/7 service support from g suite experts
Besides, G suite basic users can add more features as per their requirements increasers. You can avail more than 30 GB storage and archiving features by upgrading or purchasing more storage licenses.
Also, the admin can purchase an additional license for particular users as well. You can get it done by reaching your reseller anytime.
Reach us for all your extra storage requirements and licensing now!
G Suite Business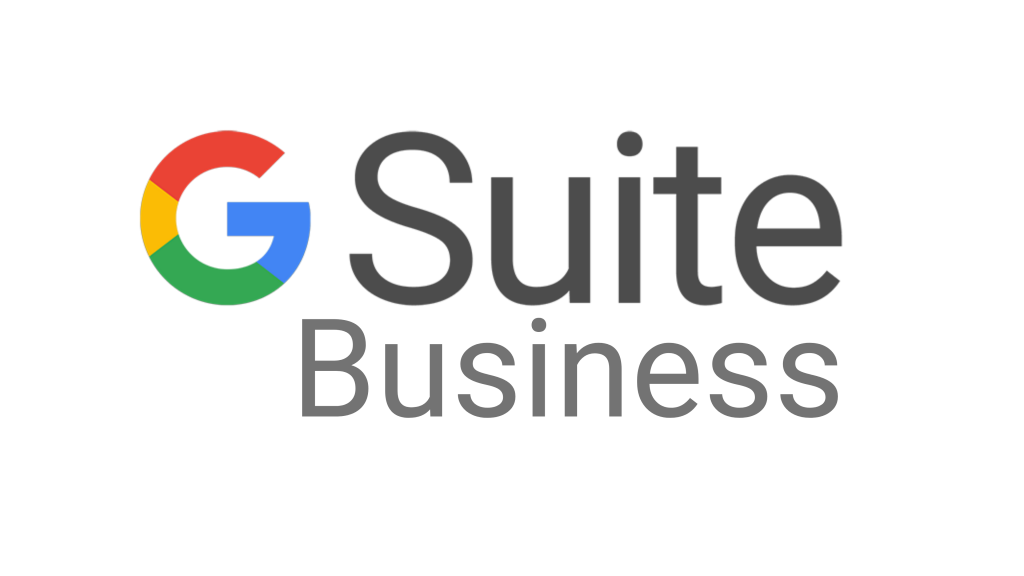 G suite business plan broadens the scope of businesses beyond the limits of basic features. Apart from all the features in the G suite basic plan, G suite for business provides additional features such as unlimited storage to keep your files, emails, and other docs in google drive.
However, the case is not the same if you have lesser then five users; if you have less than five users, each user gets exclusive 1TB storage.
Plus, another advantage is the company-wide search option. G suite business users can search company documents, emails, and all company files via Google cloud search. You can also get the benefits of shared drives to access and store team data securely regardless of time.
G suite business users can use advance administrator control to archive, export, and search company data. Moreover, it facilitates to perform audits and set up alerts whenever there is a data breach has occurred.
The extra policy controls of G Suite business plan give extended security and collaboration facility for organizations.
Get everything that G suite has for you, reach the experts now
G Suite Enterprise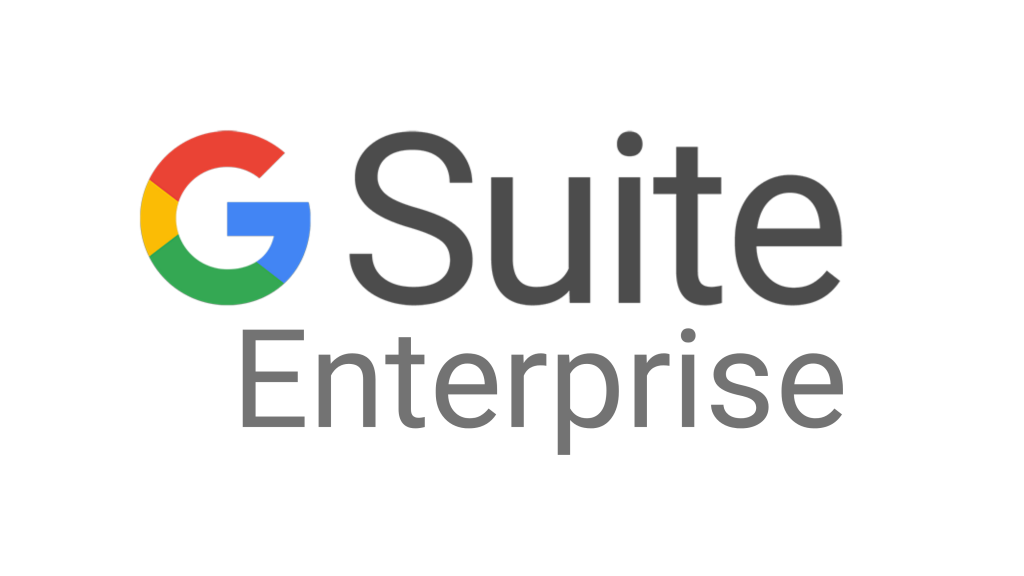 G suite for enterprises offers the streaks of customization along with all the other advantages that G suite basic and business plans give. This is not just a pro-enterprise-level productivity suit but also an enhanced security package that caters to the entire business proposition.
The enterprise-level Google drive security with data loss prevention adds the next level security measure to protect organizational data. Also, it monitors emails for specific contents such as credit card/SSN and performs policy-based action when such contents detected with data loss prevention.
And its enhanced security features spans
End to end Google drive security with (DLP) data loss prevention
Monitoring emails for specific content with DLP
Employ rules to identify malicious attachments
Real-time logs to improve transparency
Third-party tool integration for Gmail
Get help with G suite, contact now
Other remarkable advantages in the G suite enterprise plan are its premium administrative controls. In G suite enterprise plan the users can enjoy extended benefits such as
Identify the loss of confidential data by scanning images.
Store and discover emails using third-party tools
Advanced and customized queries using BigQuery
Create custom rules to automate management tasks and user provisioning
Further, the continued service of G suite is not limited to these three editions. Google cloud is providing another edition called "Drive Enterprise edition" for organizations that need unlimited cloud storage. Also, this edition comes with G suite Docs's editor and advanced administrative controls as well for $8/user/month plus $0.04/GB

G Suite Pricing and feature Comparison
As the features differ with each plan, G suite pricing also varies accordingly. G suite basic plan is available for ($6) ₹210/user/month, and it comes with all the essential features, including its limited 30GB storage.
The G suite business plan costs ($12) ₹714/user/month with additional features such as administrative controls and unlimited storage. It gives extended control and advanced features to communicate and collaborate within an organization.

Hence G suite enterprise comes with a lot of professional services and costs $25/user/month. As it cost pretty hight, this plan gives exceptional security and administrative controls for the users.
G Suite Basic
G Suite Business
G Suite Enterprise

Price
₹210/user/month

₹714/user/month

₹1650/user/month

Business Email
yes
yes
yes
G Suites apps (Email, Calander, Drive, Docs, Hangouts, Forms, Sites)
yes
yes
yes
Storage
30 GB
Unlimited (If less than five users 1TB/user)
Unlimited (If less than five users 1TB/user)
Tech-support
24/7
24/7
24/7
App maker
No
Yes
Yes
Hangouts Participant Limit
25
50
100
Record and Store Hangouts
No
No
Yes
Hangouts Live Streaming
No
No
Yes
Enterprise-wide Search
(Cloud Search)
No
yes
Yes
Advanced Administrative Control
No
No
Yes
Alerts on Any Changes
No
Yes
yes
Google Vault
No
Yes
Yes
Rule Set Up
No
No
Yes
Which G suite plan is right for your business?
Businesses have a distinctive operational strategy. No company is similar to another; even they are selling/providing the same product/service. So the requirements for each of them have been far different as well.
Let's check it one by one
Get expert advice for your G suite pricing plans, contact us
G Suite Basic
If you are a solopreneur or an owner of a business with two or three employees and you want a professional business email, you can choose G suite basic.
Further, unless you never initiate bulky file transactions and need enormous space to archive your files G suite basic pricing is the most professional office suite that you can avail with such a rich tool resource. However, as your business develops, you can upgrade to higher plans anytime.
G suite Business
This is the best G Suite plan for you if your business is a small or medium enterprise with more than a five-member team. Here you will get all the G Suite features for a basic plan and, in addition, unlimited storage with administrative control as well. (However, if you are a five-member team or less, you will get 1 TB storage space per user)
Besides, if you want to take meetings online and need to arrange group calls often with less than 50 participants, G suite for business will empower your business with all its gut. However, if your business deals with more confidential data, and you need an extra protection layer such as data loss prevention and user control facilities, you need to upgrade to G Suite for enterprise.
G Suite Enterprise
Organizations with a multitude of users require G suite enterprise plan. Also, companies that need advanced security functions and more excellent administrative controls prefer to select enterprise plans.
In fact, to manage such a large user number, they have to implement advanced device management rules and security key management practices. Besides, they would be required to integrate a lot of third-party tools to run their day to day business seamlessly.
So, G suite enterprise is most suitable for such a sophisticated business structure with a massive amount of users to handle.
G suite Pricing plans
G Suite offers two choices to pay. You can prefer to pay monthly (flexible) and annually.
Get the best G suite quote for your business, reach us
G suite Monthly Plan
On this plan, you will be billed monthly for each user. It is also called a "flexible plan" for you have the advantage of adding new users and vice-versa anytime. This provision helps to save your budget from spending for inactive users.
The users can be added temporarily and could be removed with this plan, and the company has to pay only for the period that they used G suite. So, an organization with a varying user number can make use of flexible plan.
G Suite Annual Plan
The annual plan is the next option users have from Google for G suite subscription. G suite yearly plan is a commitment for an entire year.
In this plan, users can add new accounts by purchasing new licenses, but we cannot reduce the users/monthly charge. However, as users add new accounts, the monthly cost will rise as well. Hence this plan is recommended mostly to such organizations that have a balanced workforce.
How can you switch between G suite plans?
It is possible to switch from one plan to another with G Suite. Switching from an annual plan to a flexible monthly plan is only possible during the free trial period. Also, you can make a switch at the renewal time.
However, if you want to move from a flexible plan to the annual plan, you are free to make a move anytime.
G suite pricing – Key takeaways
G Suite offers three different plans, such as G Suite Basic, G Suite Business, G Suite Enterprise.
G Suite is the best and spent worth office suite that you can avail from the market today.
Comparing to its rivals such as Microsoft Office 365, it is much affordable for SMBs.
G suite pricing is more feasible, and its flexible subscription plan is suitable for emerging enterprises.
G suite offers a lot of pro-facilities in a cheaper price tag and provides more freedom to the users.
G suite apps can be employed in an organization with ease. Anyone can start using it without even training.